Making you love Maths
Redefining Mathematics in Africa by making mathematics easy and fun for learners
Our Assessment
From Grade One to Six
What Our Parents Have to Say
Jadecimal has made a remarkable improvement. Her continuous assessment this term was much better; she scored 33 out of 40. She particularly enjoys Multiplication now. I don't know the trick her tutor, Topezium used.
Signing up with Lifematics for Maths tutorials for the children has been the best decision I made for them in the last 3 years. The way the Tutors simplified Mathematics for my children was amazing. As a matter of fact, the children started developing keen interest in Mathematics and one of them has won several awards for been the best in Mathematics in his grade. Their grades have definitely improved over the years.
The tutorial is working and Anumerical is good with handling children because, I listen to their conversations and she teaches Emmarea like a friend and not like a regular teacher. Thank you The Lifematics Centre
Our Grandmathster practiced about 1000 questions in August 2020.
Who will be the Next?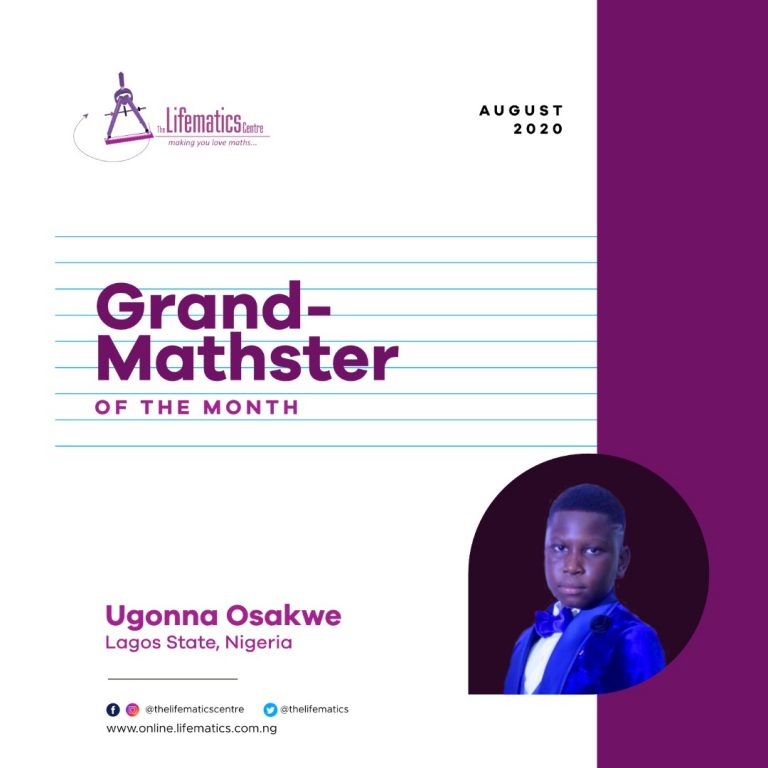 Basic Package
Monthly Membership
Standard Package
Quarterly Membership
$15
$
13
Three Month
Pro Package
Annual Package